To give a good image to the clients of a business, it is very important that the office has a correct state of cleanliness, but it is difficult to find a company that can perform its services correctly at a reasonable price.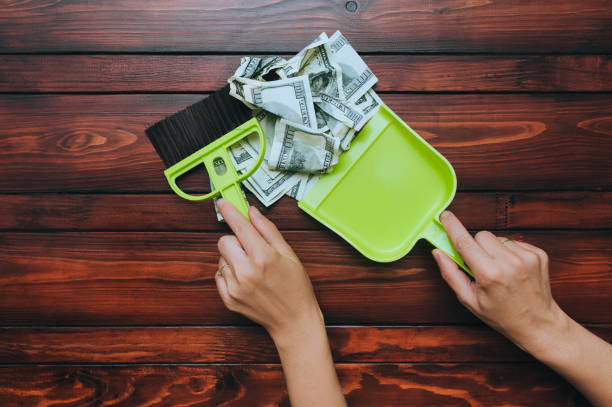 At SCS Group Cleaning Solution, we have been cleaning offices and we have always adjusted premises in Sydney for many years and our budgets to the needs of our clients. How do we make sure that the client pays only what is necessary for our cleaning services? We previously know your needs, and what the space to clean is like and then we prepare a 100% personalized budget.
Do you want to save on cleaning your business? Do you need a company to clean your office in Sydney at the best price? Contact SCS Group Cleaning Solution or visit our business website and we will give you more details about the budget that best suits you.
How much does it cost to clean an office?
To prepare an office cleaning budget, it is necessary to previously know some characteristics of the place where the services are going to be carried out. It is not the same as having to clean an office of 40 square meters as doing it in a company where there are different departments. To do this, at SCS Group Cleaning Solution we make a preliminary assessment, asking the client a series of questions, which help us determine what they need, how many hours, and finally how much it will cost to clean their office.
Area size to be cleaned
Venue dimensions. The first aspect to determine a budget as tight as possible is to know the size of the space that needs to be cleaned. The dimensions of the office are one criterion that will make the final price of our services one or the other. We carry out cleaning in small offices, but also in businesses with offices in different rooms, even on different floors of the same building.
Work team. Depending on the work team that confirms the cleaning service, the budget will have one value or another. If it is a very large space that requires regular cleaning, it may be necessary to have two professionals carry out the work. Sometimes there are offices that require two employees to perform the services because they have specific characteristics, such as having large windows we should dedicate in which only one person to cleaning them.
Office services. Depending on the services or different spaces that the office has, the price in the final budget will also vary. At SCS Group Cleaning Solution, we clean offices that have a kitchen, office, warehouse, toilets, and changing rooms… We must previously know what the facilities to be cleaned are like in order to determine the time it will take to carry out each activity.
Cleaning Shift and Schedules
The company chose the shift for cleaning. There are companies that, because of their activity during the day, need the cleaning service to be carried out in the afternoon or even at night. In that case, the price will influence the budget depending on the time slot in which the client requires that their business be cleaned. At SCS Group Cleaning Solution, our team works at different times of the day so we can adjust to the needs of the company. 
Displacement. The location of the offices can be decisive in the final budget, so it is important to know this information before giving a price. At SCS Group Cleaning Solution, we work in Sydney's capital and surroundings, but we always want to know if our team will have to travel, and in that case, determine if it will influence the calculated budget.
The commercial cleaning company
Cleaning products. SCS Group Cleaning Solution includes all the materials that we use in our cleaning services, both in quantity and quality. We use specific products for each type of material or space. And if, for example, the office has its own toilets, we can also include the supply of soap, toilet paper, or towels in the final budget, but in that case, it is an additional cost.
Special occasions. It is also convenient to know if the office will need cleaning services on special occasions: maintenance of green areas once a month, exhaustive cleaning of windows, cleaning after work or renovation.
 If this data can be foreseen, at SCS Group Cleaning Solution, we always ask our clients that they communicate it to us to include it in the budget and that in this way we have a final price.
Office cleaning in Sydney 
Do you want to know how much it costs to clean offices in Sydney? Get in touch with SCS Group Cleaning Solution and we can give you the best quality-price service. It is important that you previously know the information that we have previously developed so that we can as adjust the price as possible, both in money and in time and type of services.
Each company has specific needs, and that is why at SCS Group Cleaning Solution, we dislike having closed rates, but we adapt to each case. If you are looking for cheap office cleaning in Sydney without losing the quality of service, contact us